Supplemental to the MAPNet facilities, support vehicles can be requested to accompany other MAPNet platforms. Support vehicles offered include a Chevrolet Silverado 2500 extended bed pickup truck (known as Beast) and a Mobile Meteorological Mesonet Vehicle (M3V). Both of these vehicles can support balloon sounding systems.
Beast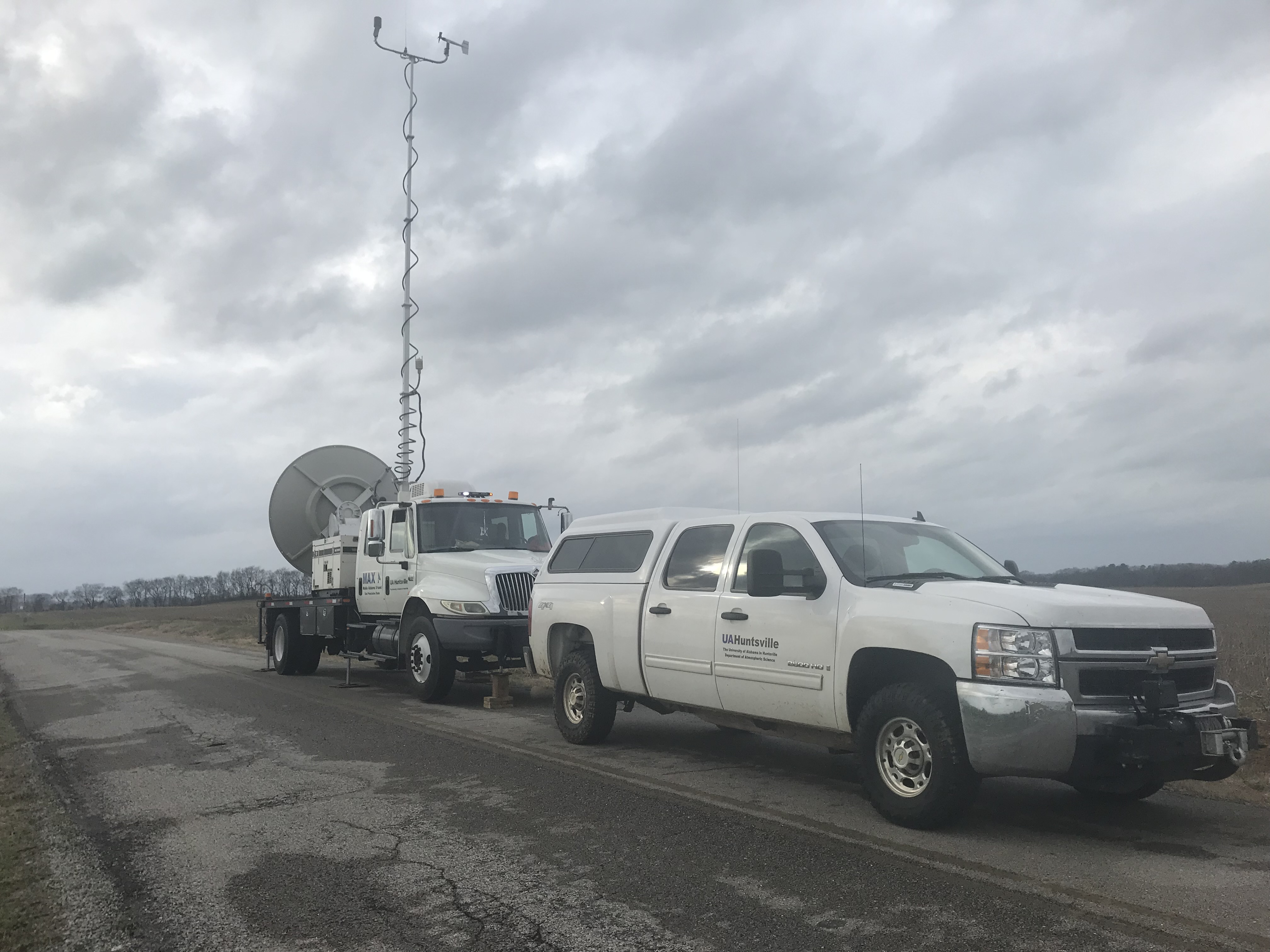 Over the years, Beast has served many purposes for the facilities. Beast is a Chevrolet Silverado 2500 6.6L diesel truck that typically complements the MAX platform when deployed. With all-terrain tires mounted to it and 4-wheel drive, Beast serves as a great scouting and surveying vehicle. A heavy-duty winch is mounted to the front of the truck that can be used to pull vehicles out if they are stuck or remove debris that might be in the way. The extended bed provides plenty of storage for balloon sounding equipment and other tools that may be required for a typical IOP. If needed, the camper shell can be removed from the bed of the truck to carry taller objects and instruments. A VHF radio is inside the truck that can be used to communicate with other teams in the field. Safety strobes are installed that provide higher visibility when deployed. Four personnel can work comfortably inside the truck.
Mobile Meteorological Mesonet Vehicle
To gather surface measurements and near-storm environmental characteristics along QLCS's and severe environments, SWIRLL added M3V to the fleet in 2003. In the earlier years, UAH utilized a Dodge Intrepid as M3V. The M3V was upgraded to a 2009 Subaru Forester in 2017. M3V has been a part of several field campaigns (ABIDE, VORTEX-SE, BAMEX) and land-falling tropical cyclones. M3V is typically operated by 2-4 personnel (1 driver, 1 radar analyst/navigator, 1 documenter, and a spotter) and can be deployed in under 5 minutes.