CCP Tropospheric Ozone
Newchurch, M. J., D. Sun, J. H. Kim, X. Liu (2003), Tropical tropospheric ozone derived using Clear-Cloudy Pairs (CCP) of TOMS measurements, Atmos. Chem. Phys., 3, 683–695. Full Text
The clear-cloudy pair method is introduced. This method uses column ozone from TOMS measurements above high-latitude clouds to quantify the stratospheric column ozone, similar to the convective cloud differential approach proposed by Aiemke et al., 1998. Tropospheric ozone is then calculated by taking the difference between the toal column ozone measured at clear-sky points and the stratospheric ozone column at paired cloudy-sky points when the cloud top reaches the tropopause.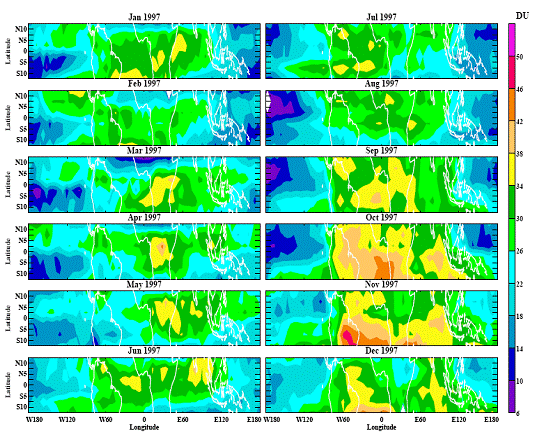 Figure 9. CCP tropospheric ozone derived with EP TOMS 360-NM reflectivity information in 1997.
The above figure illustrates the usefulness of the proposed method. The maximum ozone observed in the Indonesian area is due to heavy forest fire activity and an El Nino signal observed by Aiemke and Chandra (1999).